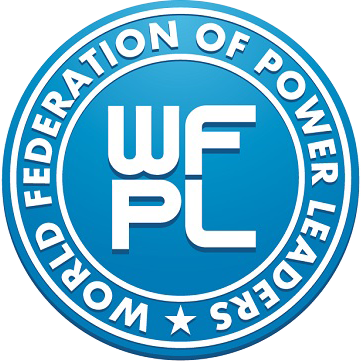 Once known as 'International Youth Research Institute (first president Lee San-ha),' established in January 11th, 2007, 'World Federation of Power Leaders (WFPL)' has made its first step while placing a high value in creating a world where the disadvantaged aren't neglected and the culture of participation and communication wide spreads through exchanges and cooperation within each country around the world; a world 'where we live together in harmony'.
​
PURPOSE OF ESTABLISHMENT
WORLD FEDERATION OF POWER LEADERS(WFPL) originates from the International Youth Institute (formerly the International Youth Research Institute, CEO LEE SAN-HA) established on January 11, 2007, and through the 17 metropolitan and provincial branches and the regional federations in Korea and regional federations from around the world with WORLD PRESS ASSOCIATION(WPA), and in cooperation with enthusiastic, talented young men and women, actively participates in solving the crisis arising from the structural conflicts in the society. It aims to orient toward 'the living-together world' where the socially weak are not neglected and the culture of participation and communication is widely spread.
WIC AWARDS ENACTMENT AND AWARDS
WORLD FEDERATION OF POWER LEADERS (WFPL) has established 'WIC AWARDS (WORLD INNOVATIVE CONTRIBUTION AWARDS)' to realize the values of WFPL. WIC AWARDS(World Innovative Contribution Awards) is dedicated to finding people who contribute to world peace and human development by inspiring achievements in all areas of the world and establishing desirable representations of the world. WIC AWARDS is designed to contribute to solving the challenges of the world as well as building a just and healthy world by spreading them throughout the world. Therefore, WIC AWARDS aims to reflect the efforts of each member of the world and to spread the power accumulated therein to create a "better world together" as well as to give dreams, hopes and courage to people in the world.
WIC AWARDS WINNERS: Application of National and Regional Balanced Principle ... 1 Category by 1 Nation
WINNERS IN 9 CATEGORIES: 9 or less (excluding co-winners)
Winner selection of WIC AWARDS applies the principle of national and regional equilibrium arrangements to prevent unequal distribution of winners from a certain country. The selection criteria allows only one category of winners to be selected in one country, with the only exception of non-governmental organizations (NGOs) with branches in various countries around the world. There are nine winners in nine categories. (However, in determining the total winners, co-winners in each category will be excluded.)
WIC AWARDS CEREMONY: EVERY JANUARY
WIC AWARDS Ceremony will be held sometime in January, the month when WFPL was established on January 11 and World School Violence Expulsion Day designated on January 11. To commemorate the day, the event will continue every year so that students around the world will no longer suffer or be victimized by the violence of students.
WIC AWARDS GRACE PERIOD: 5yrs
In particular, after the selection of the winners of WIC AWARDS, a five-year grace period is set, and those who impair the value of the prize due to international scandal and other problems are excluded from the winners. In this case, those who are excluded from this prize will be announced internally and externally according to the regulations. (Except in special cases)
CONFIDENTIALITY PERIOD: 60yrs
The contents of the recommendation and the person who received the recommendation and were included in the selection process are made confidential for 60years to guarantee the objectivity and fairness of WIC AWARDS.
WFPL INSTITUTE AFFILIATED
WFPL has established affiliated media organizations, research institutions, WORLD FEDERATION SCHOLARSHIP FOUNDATION (in the process of being established) and special organizations to realize the value that the Federation is pursuing.
The affiliated research institutions are: The Institute of International Environment and Policy Studies, the Institute of Global Economic Research, the Institute of World Health Research, the Institute of World Science and Technology, the Institute for Media Policy and Policy, the Institute for Global Environmental Studies, and the Institution of Unification Policy.
WORLD PRESS ASSOCIATION, WORLD PRESS CORPS, EOFAH
WFPL has WORLD PRESS ASSOCIATION(WPA), an affiliated media organization, and also the WPC (WFPL PRESS CORPS), a multinational journalist association of WORLD FEDERATION OF POWER LEADERS, EOFAH (Equality of Opportunity & Fairness of the Process Action Headquarters).
EOFAH : Equality of Opportunity & Fairness of the Process Action Headquarters
Equality of Opportunity & Fairness of the Process Action Headquarters (hereinafter "EOFAH") is a politically neutral,
non-profit organization belonging to WORLD PRESS ASSOCIATION (WPA), which is expelling
the 'Fake News and Unfair Media Policy' that makes our society sick,
and is committed to protecting the 'True Fairness and the Value of Justice' for the future of Korea
through the action of the 'Equality of opportunity & Fairness of the Process'.

EOFAH is aimed at correcting the various ills of our society and protecting 'True Fair and the Value of Justice', Incorrect 'fairness' and 'justice' problems that only a small number of people enjoy by contributing to the establishment of a healthy media and ecological environment in which any Korean citizen can acquire true information without distortion through 'Fake News Expulsion' and 'Unfair Media Policy Expulsion' that make human nature sick, put our community at risk, and harm our healthy development for the future of Korea through the action of the 'Equality of opportunity & Fairness of the Process'.


International Policy Institute(IPI): Non-profit Organization Specializing in Political Neutrality Assessment and Analysis
In particular, International Policy Institute (IPI), a WFPL-affiliated research institute, is a politically neutral non-profit organization specializing in political neutrality assessment and analysis. It carries out work such as making suggestion and providing services and appraisal for the efficient operation of public enterprises and other entities, and national policy, legislation and legislative activities.
WFPL Scholarship Foundation(preparing): iDREAM Scholarship
WFPL has a 'WFPL Scholarship Foundation' as a scholarship foundation and operates 'iDREAM Scholarship'. Scholarship Foundation's 'iDREAM Scholarship' provides scholarships for creative and exemplary students in elementary school, middle school, high school and university, including boys and girls without parents nationwide. It helps to grow as an upright citizen.
SPECIAL ORGANIZATION(Human Rights): SVE Movement Headquarters
In addition to its affiliated institutions, WFPL has a "Human Rights Organization" as a special organization and a "SVE* (School Violence Expulsion) Movement Headquarters" within the human rights organization.
*SVE Movement Headquarters was inaugurated on December 19th, 2017(venue: International Conference Hall 20th fl. Korea Press Center) to solve the school violence problem professionally.
World School Violence Expulsion Day, WFPL Establishment Anniversary(January 11th)
Tens of millions of students around the world, including children, are suffering from school violence every year. Many students also give up their precious lives each year to escape the pain of school violence. School violence is a problem that occurs in and out of school. It includes injuries, violence, confinement, intimidation, coercion and forced errands, sexual harassment, sexual violence, and bullying. In particular, verbal violence in cyberspace, with no direct face-to-face contact, and bystanders who witness and neglect it, are considered a form of violence, which can cause life-threatening injuries to young students.
School violence is evolving into a variety of increasingly cruel and anti-inhumane forms. This is a very serious global problem that does not belong to any one country but is common to many countries around the world.
WFPL spreads the seriousness of school violence around the world. WFPL also helps students to play freely and develop their dreams. In addition, WFPL strives to build a 'safety system for the prevention and expulsion of school violence' in which all countries in the world can co-operate with each other. To solve this problem, WFPL has designated and proclaimed January 11, the anniversary of the establishment of WFPL, as the focal point, to ensure that students are no longer suffering from or sacrificed by school violence.
​
​
​